Maths for Einstein's Universe –Expression of Interest

Awakening and enriching students excitement for maths
An activity-based math workshop for students

Many students are turned off mathematics at an early age.
Maths for Einstein's Universe is a maths enrichment course specially designed to introduce children to maths concepts that are essential for the modern world.
This program is designed to show students how maths is easy, powerful, and fun. In this course they will not need a calculator, they will not be learning scary abstract formulas or times tables!
What students will be learning is how maths is more than just numbers. Maths lets us envisage the vast and tiny scales of the Universe, it tells us how the quantum world works, it lets us understand chance and the curved space around planets and black holes.
Maths for Einstein's Universe is maths for enquiring minds. Anyone can share the power of maths….it is not maths for young geniuses! By the end of the course, our horizons will have been expanded to the size of the universe! We will have discovered the power of zero!
If you or your school are interested in attending a workshop please complete the expression of interest, or email Anastasia at: [email protected]
More detail about the content of the workshop is below!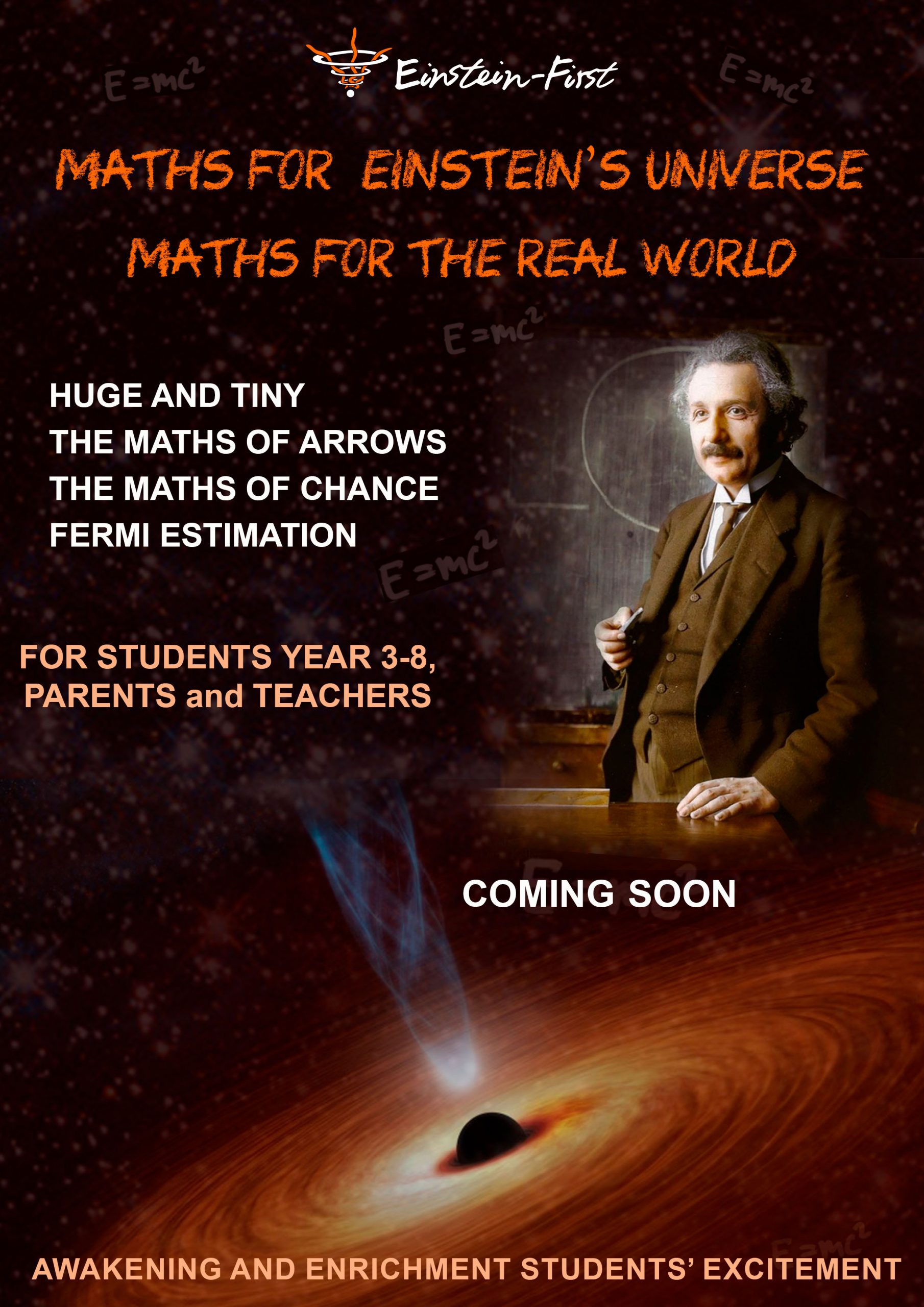 Content
The course covers four main areas:  
1. huge and tiny (powers of t­­­en)
2. the maths of arrows (graphical vectors)
3. the maths of chance (risk and probability)
and
4. Fermi estimation (being roughly right is better than being exactly wrong!)
Students will learn how to imagine an unimaginable, how to calculate with numbers never have thought possible, how certainty and chance are connected, and how to estimate things beyond our daily experience.
Specific Topics include, maths for:
black holes
big money
discovering aliens
drone navigation
risk and safety
the world of atoms
scales of the universe
photons and waves
Research
This workshop will consist of knowledge tests to determine student pre-knowledge and measure their progress through the workshop. The results of these tests may be used for research purposes. More information about this process is available by contacting [email protected] with the subject 'Math Workshop'.
The Discovering Black Holes workshop was back again! This time we opened up to years 7-10.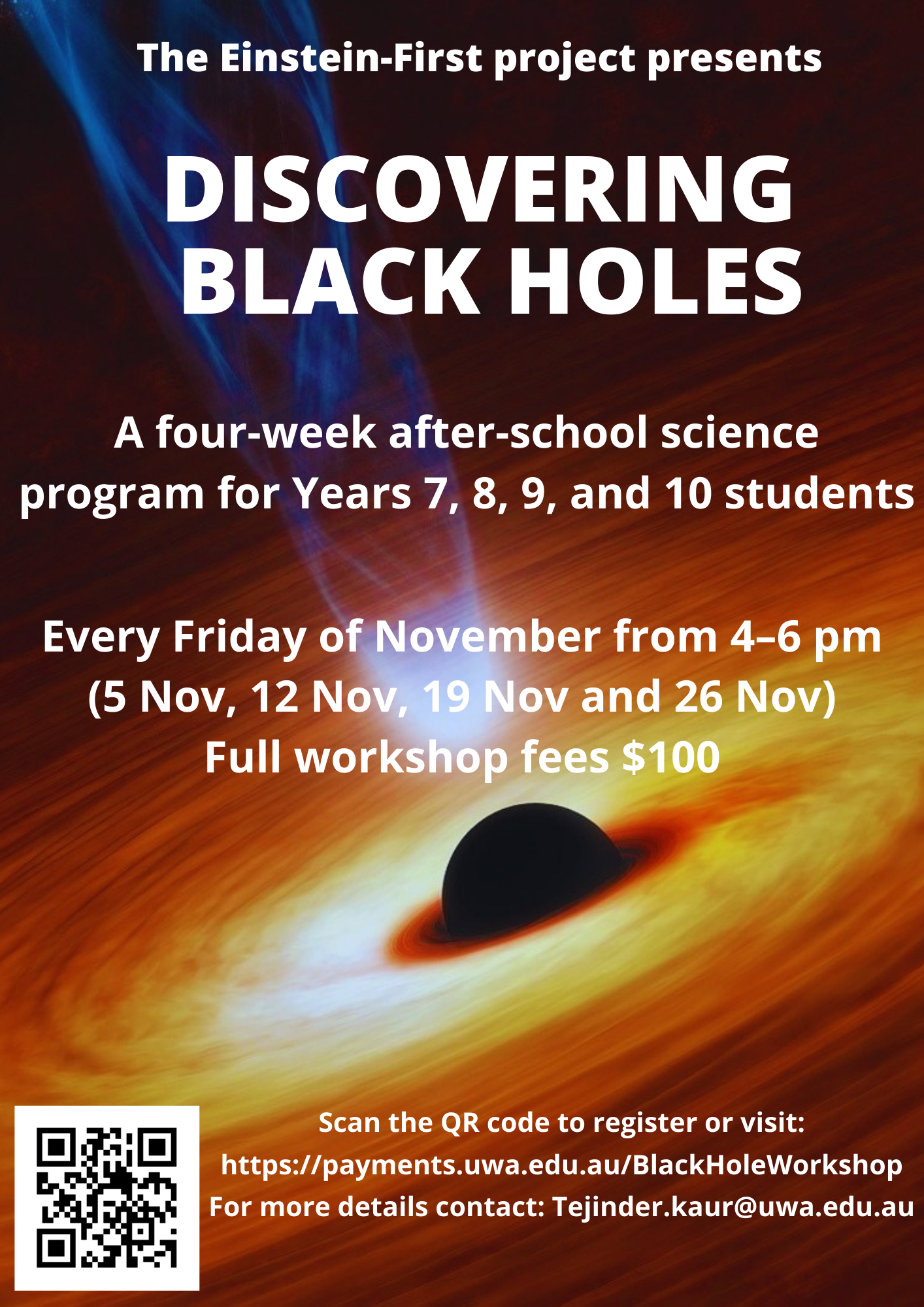 In early 2021 the Einstein-First team welcomed just under 20 Year 7 and 8 students to our first student workshop of 2021. The Discovering Black Holes workshop covered content such as, 'What is a black hole?', 'How are they formed?' and 'How do we detect them?'. Other questions such as 'What is a wormhole?' were also investigated at student requests. Various interactive activities like VR, spacetime simulators and lots of ticker tape were used to find the answers to these questions.
We thank all of the students who participated and a report on this workshop is in development.
If you are interested in attending a future workshop please Contact us through the above tab and keep an eye on this webpage!